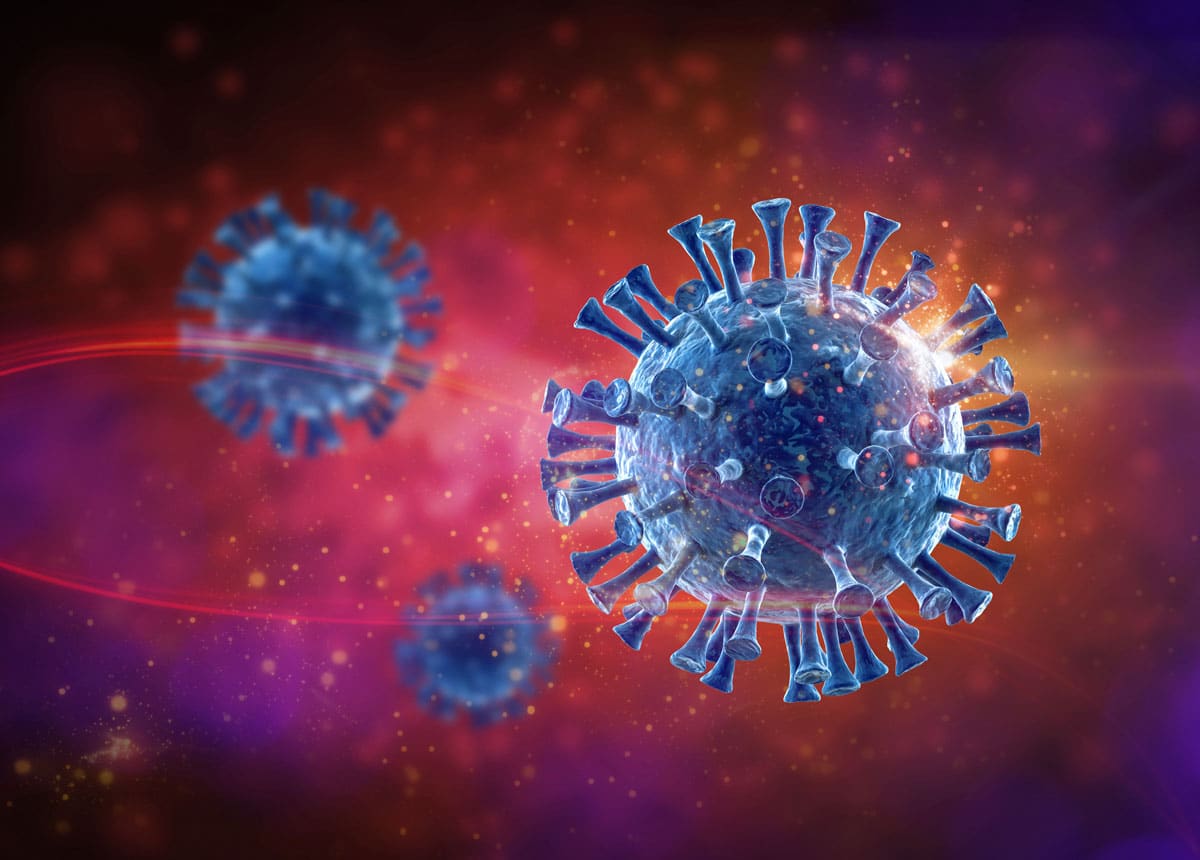 What is the Omicron (B.1.1.529) COVID Variant?
Last week South African scientists reported sequencing data on a new Covid variant, recently named Omicron by the World Health Organization (WHO). The data demonstrates some 50 mutations compared with the original Wuhan strain of Covid-19. Scientists and health experts around the world are in a tizzy over its 32 mutations on the spike protein alone. Remember, the spike protein acts as "the key" for the virus to enter our cells. This has caused obvious concern over whether Omicron has increased transmissibility as compared to the Wuhan strain, by evading our population's vaccine or natural-induced immunities.
The good news is among thousands of variants identified during the Sars-CoV-2 pandemic, the vast majority of mutated strains turn out to have little to no consequence. The bad news is one variant, the Delta strain with its 9 changes on the spike protein, led to a second wave of infections this year and has gone on to become the most dominant type of SARS-CoV-2 circulating in the United States. Although the WHO categorized Omicron as a "variant of concern", a designation only so far used previously on four variants (Alpha, Beta, Delta, & Gamma), it's too early to tell if this mutation will present any clinical significance by outcompeting the Delta variant.
How did Omicron Start?
For Omicron to have such a rapid evolution of so many mutations, a likely scenario is it originated from a singular immunocompromised host. Studies have documented this phenomenon in the past. Bodies with inadequate immune systems act as perfect incubators for unrestricted virus mutations. Over a prolonged period (usually months on end), the virus replicates freely and generates numerous changes to its genetic code. Most of these genetic alterations fail, but a prolonged infection increases the likelihood for a successful-mutation, one that gains function and replicates to high load levels within a host. If a mutation is subsequently transmitted to other people before the host expires or clears the infection, then a new variant immerges upon the world and begins to compete against its previous self for survival.
So where does this leave us now?
As for Omicron, numerous studies are currently underway. The WHO reports in its update on Omicron that researchers are looking to determine if its more than 30 mutations to the spike protein may cause:
1.       An increase in transmissibility of the virus,
2.       The virus to escape our vaccines or infection induced immunity,
3.       An increase in severity of the disease, and or
4.       COVID-19 antigen tests (like the rapid tests typically sold in pharmacies) to be less effective at identifying the new variant.
Stay tuned as some of these answers may become available within a few weeks. In the interim, epedemiologists are also working on preventing the next "variant of concern".
How to mitigate the risk of rapid multistage Covid mutations from occurring again?
Both within the United States and around the world, it is advised immunosuppressed patients receive a Covid vaccine. Howbeit, a large percentage of these individuals show a poor immune response to the vaccine, leaving them potentially vulnerable to a prolonged battle against Covid. To help provide further protection, the CDC issued new guidance saying people over age 18 who are "moderately to severely immunocompromised" can get a 4th jab of the vaccine.
Many physicians are advocating for the greater use of monoclonal antibodies out of compassion for the immunocompromised. But just as important, to prevent future rapid multistage Covid mutations, epidemiologists and virologists are advocating for their use to limit the duration of infections in immunocompromised patients. Although we still don't definitively know how Omicron mutated; there is a strong case for more widely using monoclonal antibodies to prevent future Covid variants from mutating in immunocompromised hosts.
Related Content
5 Reasons To Keep PCR Home COVID Test Kits on Hand. 4U Health. Updated December 6, 2021.
Ditch Nose Swabs for a Home Saliva PCR Covid Test Kit. 4U Health. Updated December 6, 2021.
Vitamin D & Coronavirus Prevention: Facts & Myths. 4U Health. Updated December 6, 2021.
About 4U Health
4U Health offers at-home lab testing to help you feel like your best self. Visit us at 4uHealth.com to learn about our COVID-19 Antibody Self-Collection At Home Test Kit, explore healthy living and wellness topics, and view our full at-home lab testing menu.
If you're interested in a PCR at home COVID test to detect COVID-19 (including Omicron and its other variants), check out 4U Health's COVID-19 Active Infection Self-Collection Test. It's recommended for children 5+ and adults alike. For the timeliest results, we advise having a "just-in-case" saliva kit stocked in your medicine cabinet so you can test on your terms. Overnight shipping is included and results are typically within 24 hours of receipt by the lab.
More information on monoclonal antibodies
More information on rapid viral mutations in Covid patients
For more information on rapid genetic Covid mutations , please see the New England Journal of Medicine article SARS-CoV-2 Variants in Patients with Immunosuppression. Updated August 5, 2021. Accessed December 4, 2021.
Updated: December 6, 2021