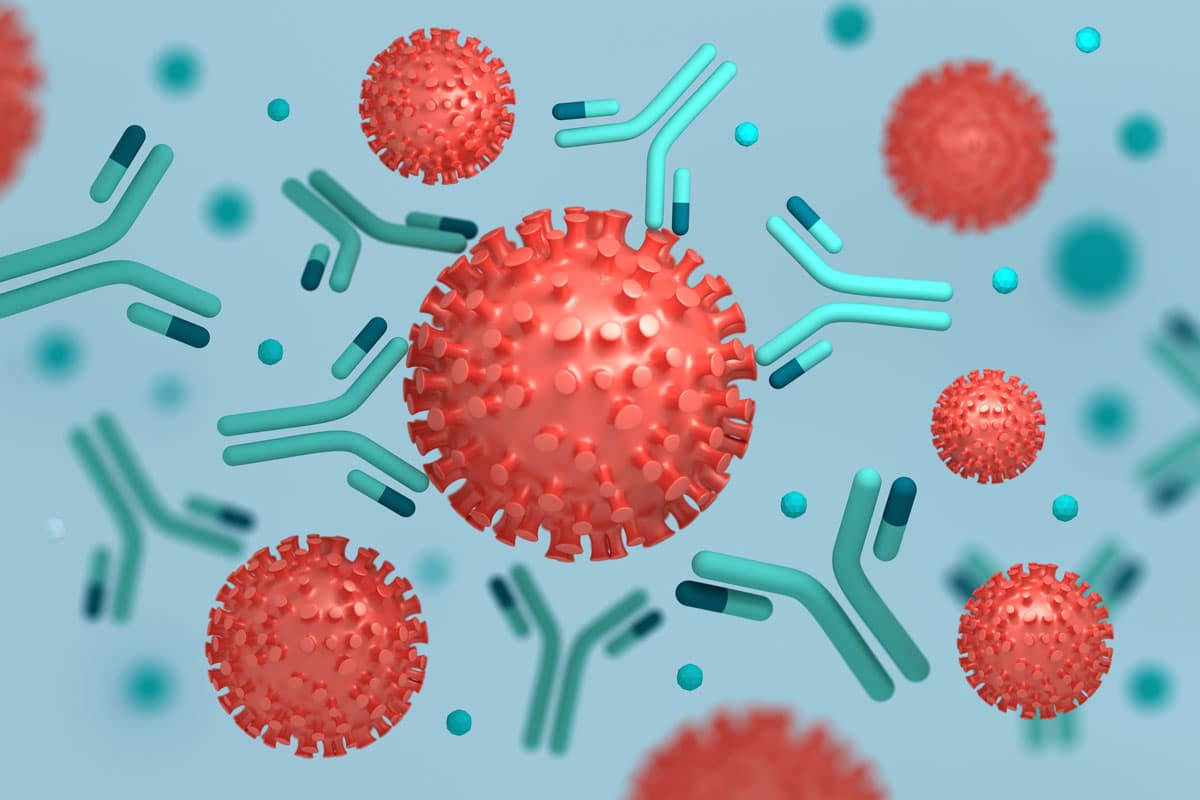 Monoclonal antibodies are laboratory-made proteins that are administered to patients to fight off harmful pathogens such as viruses, like SARS-CoV-2.
Led by researchers at Washington University School of Medicine in St. Louis, Missouri, the laboratory study tested five antibody combinations against the SARS-CoV-2 B.1.1.529 Omicron virus. The authors report numerous antibodies, including those in clinical use by Regeneron and Eli Lilly, completely lost the ability to neutralize the omicron variant in cell culture. The authors concluded the loss of neutralizing ability of the monoclonal antibodies is due to the more than 30 mutations in the omicron "spike" protein, the antibody target, on the surface of the virus.
The NIH COVID-19 Treatment Guidelines Panel, an independent panel of national experts, recently recommended against the use of Lilly's bamlanivimab and etesevimab along with Regeneron's REGEN-COV (casirivimab and imdevimab) because of markedly reduced activity against the omicron variant.
The FDA today announced the revisions of two emergency use authorizations (EUAs) for currently used monoclonal antibody treatments — bamlanivimab and etesevimab (administered together) and REGEN-COV (casirivimab and imdevimab). With this EUA revision, then Lilly and Regeneron combo drugs are no longer authorized for use in any U.S. states, territories or jurisdictions, since Omicron is currently the dominant variant across the United States. As of Jan. 15, 2022, the omicron variant of SARS-CoV-2 is estimated to account for more than 99% of cases in the United States, based on Centers for Disease Control and Prevention data.
"Importantly, there are several other therapies – Paxlovid, sotrovimab, Veklury (remdesivir), and molnupiravir – that are expected to work against the omicron variant, and that are authorized or approved to treat patients with mild-to-moderate COVID-19 who are at high risk for progression to severe disease, including hospitalization or death", reaffirmed the FDA statement.
Related Content
Saliva Covid Test Better Than Nasal Swabs To Detect Omicron. 4U Health. Updated February 24, 2022.
5 Reasons To Keep PCR Home COVID Test Kits on Hand. 4U Health. Updated December 6, 2021.
Ditch Nose Swabs for a Home Saliva PCR Covid Test Kit. 4U Health. Updated December 6, 2021.
About 4U Health
4U Health offers at-home lab testing to help you feel like your best self. Visit us at 4uHealth.com to learn about our COVID-19 Antibody Self-Collection At Home Test Kit, explore healthy living and wellness topics, and view our full at-home lab testing menu.
If you're interested in hospital grade home PCR COVID test kits to detect COVID-19 (including Omicron and its other variants), check out 4U Health's COVID-19 Active Infection Self-Collection Test. It's approved for children 5+ and adults alike. For the timeliest results, we recommend having our "just-in-case" saliva kit stocked in your medicine cabinet so you can test on your terms. Overnight shipping is included and official digital results are typically within 24 hours of receipt by the lab.
Updated: February 24, 2022