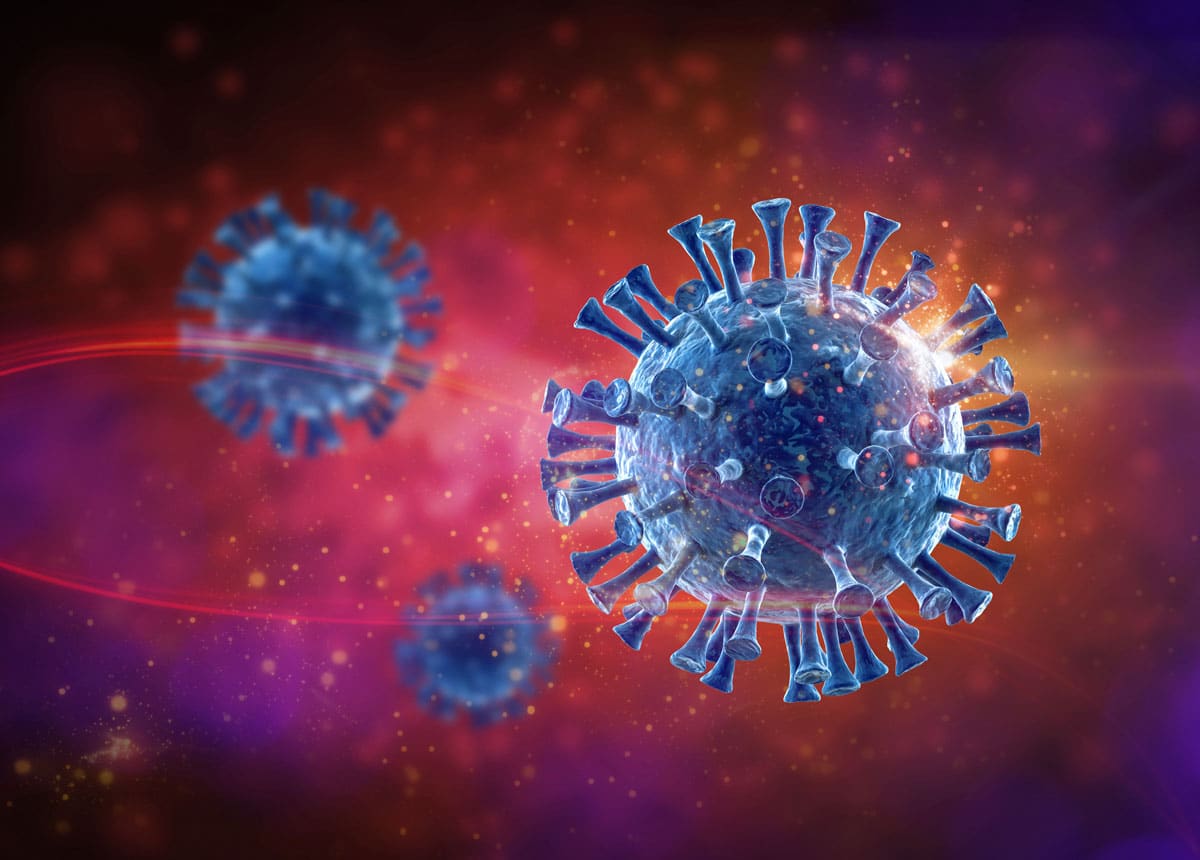 What is the Omicron (B.1.1.529) COVID Variant?
A new Covid-19 variant, B.1.1.529, has been classified by the WHO as a Variant of Concern and named Omicron. Most of the concern over Omicron comes from its 37 mutations on the spike protein of SARS-CoV-2. The spike protein acts as the key for the virus to enter our cells. As a comparison, the Delta variant had nine changes on the spike protein. The WHO reports studies are underway on Omicron's mutations to determine if they cause:
1. An increase in transmissibility of the virus,
2. The virus to escape our vaccines or infection induced immunity,
3. Less accurate rapid antigen (lateral flow) tests
4. An increase in severity of the disease, and
5. A different set of common symptoms.
When Was Omicron Discovered?
Omicron was first reported in Botswana on November 11, 2021. Three days later, South African officials detected the mutation in their country. Shortly thereafter, Hong Kong announced its first two cases followed by Israel, Belgium, Australia, Britain, Denmark, Italy, and the Netherlands. To date, Omicron is in 38 countries, with no deaths reported.
The Belgium case was a young unvaccinated woman who developed symptoms 11 days after traveling to Egypt via Turkey. She had no links to southern Africa. This suggested the Omicron variant was already circulating in some communities outside of southern Africa by the time it was discovered. On December 1, the first known case of Omicron was reported in the United States in California. The individual was a traveler who returned from South Africa on November 22, 2021. According to Reuters, to date at least 16 US states have reported Omicron cases: California, Colorado, Connecticut, Hawaii, Louisiana, Maryland, Massachusetts, Minnesota, Missouri, Nebraska, New Jersey, New York, Pennsylvania, Utah, Washington and Wisconsin.
Entry Into the U.S. Barred from Southern African Countries
New Requirements for Air Travelers to the U.S.
New Push for Boosters
The emergence of Omicron has led CDC Director Rochelle Walensky to update the agency's recommendations on vaccine boosters. On November 29, in an apparent push to fight back against the further spread of Omicron and the Delta variants, the CDC issued updated guidance recommending that every vaccinated adult get a booster. All adults 18 and older who completed a primary vaccination series with an mRNA vaccine at least six months ago and those who received a Johnson & Johnson shot at least two months ago are eligible for a booster. "I also want to encourage people to get a COVID-19 test if they are sick," Walensky said. "Increased testing will help us identify Omicron quickly."
Moreover, on December 9, the Food and Drug Administration authorized third booster shots of the Pfizer-BioNTech Covid-19 vaccine for 16-and-17-year-olds. Hours later Director Walensky signed off on booster shots for the age group and issued updated CDC guidance. Walensky said in a statement that initial data suggest a third shot may help with strengthening protection against Omicron and other variants. "We know that COVID-19 vaccines are safe and effective," she said, urging 16-and-17-year-olds to get the booster.
U.S. Requires Private Insurers to Pay for Rapid Home Covid Tests
Private insurers will have to cover 100% of the cost of rapid at-home coronavirus tests, President Joe Biden announced Thursday in his plan to protect Americans against the Delta and Omicron variants during the winter months. Under the new rules set to take place next month, privately-insured Americans will be able to submit the cost of rapid at-home tests (purchased at pharmacies and other retailers) for reimbursement to their private insurance carrier. To help reach uninsured individuals, the administration will send 50 million free rapid tests to 20,000 sites around the country.
Do COVID-19 Rapid Antigen Tests Detect the Omicron COVID-19 Variant?
The Word Health Organization (WHO) has confirmed PCR tests are able to detect all known COVID-19 strains to date, including the new Omicron COVID-19 variant. But it's too early to say if all COVID-19 antigen tests can accurately detect Omicron.
Rupert Beale, who runs the Cell Biology of Infection lab at the Francis Crick Institute tweeted about the concerns regarding lateral flow efficacy.
He said: "We cannot assume lateral flow tests maintain sensitivity against Omicron – might depend on test, might also depend on intra-variant variation."
However, as reported by the Independent, he noted it could equally be fine, but time is needed to find out.
Studies are currently underway to determine if the more than 30 mutations to the spike protein have caused any decrease in sensitivity or specificity of certain types of COVID-19 tests to identify an Omicron infection. Abbott's BinaxNOW should be able to pick up the omicron variant, but not all rapid antigen tests may. Doctor Anthony Fauci, the White House's chief medical adviser for Covid-19, said that his South African colleagues told him "at least some of the rapid antigen tests" could detect Omicron.
In the interim, if covid like symptoms present, for assurance you may want to consider getting the gold standard PCR test until the science is fully out on all antigen tests. And yes, you can do it at home. Here are the top 5 Reasons To Keep PCR Home COVID Test Kits on Hand.
Related Content
New Covid-19 Variant Facts: How Did Omicron Start. 4U Health. Updated December 6, 2021.
COVID Update: Did Omicron Catch a Cold. 4U Health. Updated December, 6, 2021.
5 Reasons To Keep PCR Home COVID Test Kits on Hand. 4U Health. December 6, 2021.
About 4U Health
4U Health offers at-home lab testing to help you feel like your best self. Visit us at 4uHealth.com to learn about our COVID-19 Antibody Self-Collection At Home Test Kit, explore healthy living and wellness topics, and view our full at-home lab testing menu.
If you're interested in home PCR COVID test kits to detect COVID-19 (including Omicron and its other variants), check out 4U Health's COVID-19 Active Infection Self-Collection Test. It's approved for children 5+ and adults alike. For the timeliest results, we recommend having our "just-in-case" saliva kit stocked in your medicine cabinet so you can test on your terms. Overnight shipping is included and results are typically within 24 hours of receipt by the lab.
Updated: December 9, 2021