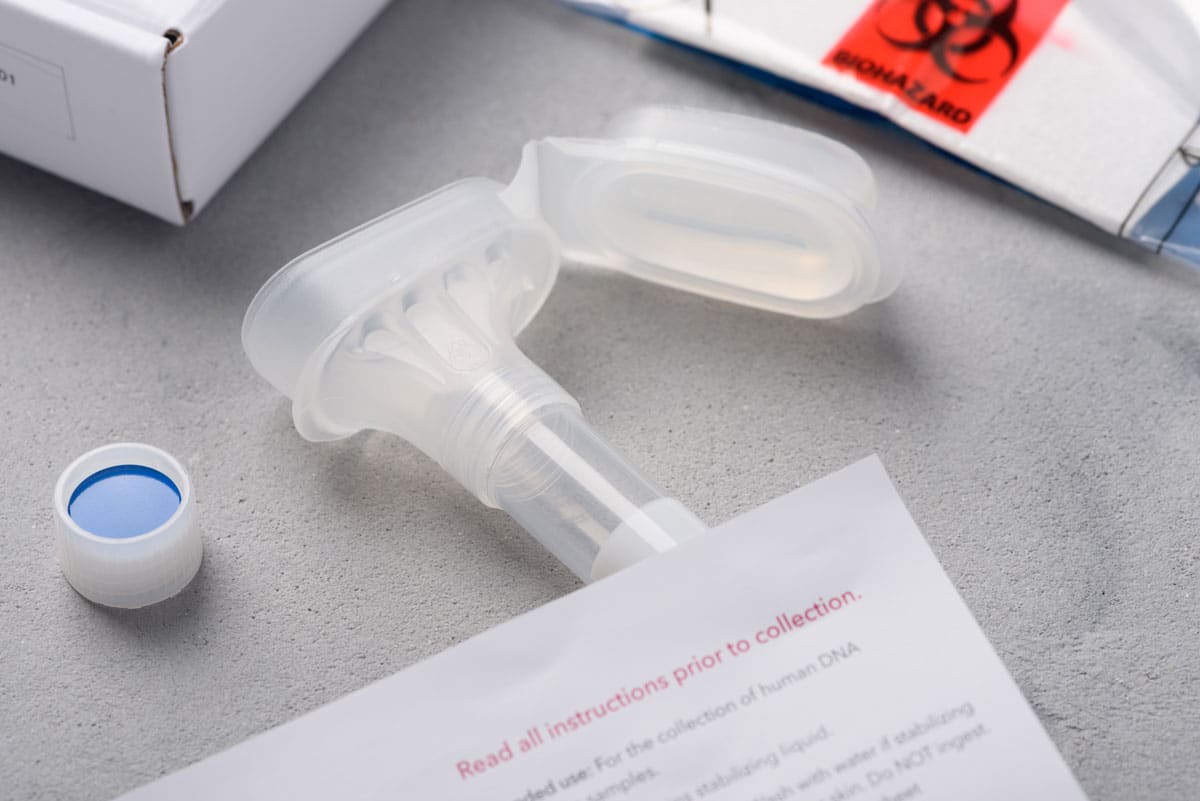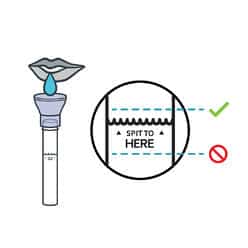 What is a Saliva Home Covid Test?
Brain tickling nose swabs often make getting a COVID test a nightmare. Although schools and workplaces are going back to in-person environments, COVID continues to circulate. Undoubtedly with the emergence of the Delta and Omicron variants, children and adults alike are going to have more coronavirus scares. Most COVID test choices are not only time-consuming (as they require scheduling a face-to-face appointment with a doctor, urgent care facility, or hospital), they can be unpleasant. These traditional medical providers typically use invasive nasopharyngeal swabs that go deep into the nose that are often incredibly uncomfortable for adults – and may even cause some kids to shed tears. Now don't fret, there is a more approachable pain-free saliva home covid test to diagnose by PCR an active COVID-19 infection.
Using a non-invasive saliva PCR COVID test to analyze for COVID-19 may not only be a lot more bearable for you and your little one, but the best part is, it has FDA Emergency Use Authorization (EUA) that allows for self-collected at home covid test samples. Now when COVID symptoms strike, without in-person doctor visits and time spent in waiting rooms, you can easily test for a COVID infection (including Omicron and Delta variants), all from the comfort of home. For the most timely results, it's recommended to have a home COVID PCR test kit stocked in your medicine cabinet so you can test on your own terms. You can get one delivered to your home from 4U Health by clicking on this COVID-19 Active Infection Saliva Test link. Tests are typically turned around within 24hours of receipt by the lab.
As for accuracy, the saliva at home COVID test is just as precise as a deep nose swab according to a Systemic Review and Meta-Analysis published in JAMA Internal Medicine on January 15, 2021. Moreover, as part of its PCR home COVID test, 4U Health employs the OMNIgene-DNA saliva collection device that has FDA Emergency Use Authorization. And rest assured, our PCR saliva covid test can detect the Delta and Omicron COVID-19 variants.
How to Collect a Covid Saliva Test?
To learn if a self-collected saliva at home covid test kit [1] is a good fit for you or your child, please view the DNA saliva collection instructions video below.
Related Content
5 Reasons To Keep PCR Home COVID Test Kits on Hand. 4U Health. Updated December 6, 2021.
Ditch Nose Swabs for a Home Saliva PCR Covid Test Kit. 4U Health. Updated December 6, 2021.
Vitamin D & Coronavirus Prevention: Facts & Myths. 4U Health. Updated December 6, 2021.
About 4U Health
4U Health offers at-home lab testing to help you feel like your best self. Visit us at 4uHealth.com to learn about our COVID-19 Antibody Self-Collection At Home Test Kit, explore healthy living and wellness topics, and view our full at-home lab testing menu.
If you're interested in home PCR COVID test kits to detect COVID-19 (including Omicron and its other variants), check out 4U Health's COVID-19 Active Infection Self-Collection Test. It's approved for children 5+ and adults alike. For the timeliest results, we recommend having our "just-in-case" saliva kit stocked in your medicine cabinet so you can test on your terms. Overnight shipping is included and results are typically within 24 hours of receipt by the lab.
Note(s)
[1] The term "kit" references the OMNIgene saliva collection device that is a part of the COVID-19 Active Infection Self-Collection Test.
Updated: December 6, 2021