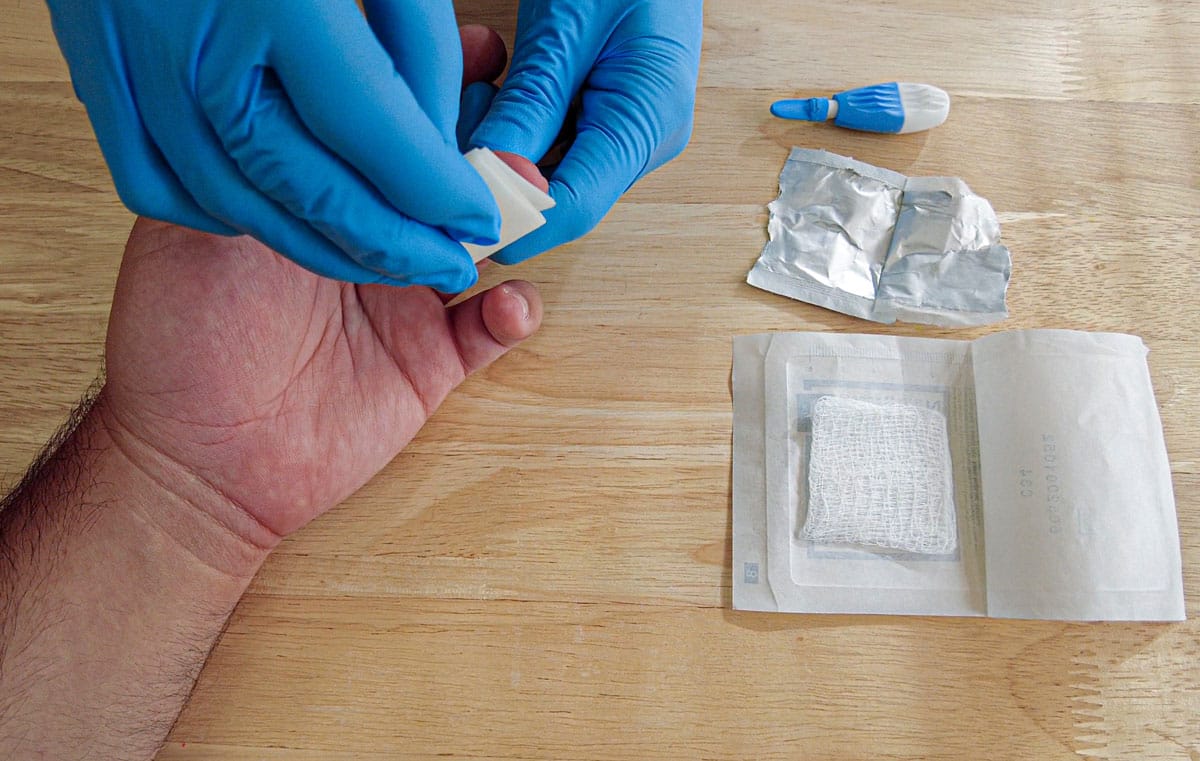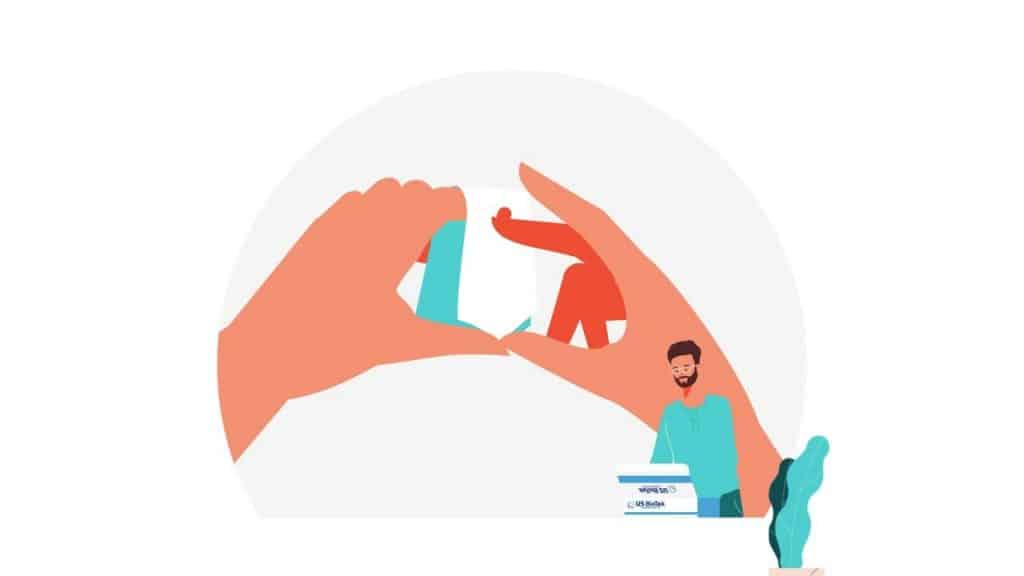 A blood test is an invaluable part of the practice of medicine. A blood sample collection traditionally requires an inpatient visit for an uncomfortable venipuncture. Usually, healthcare professionals collect vials of wet blood with a needle and then send them to the lab for analysis. To simplify and make lab tests less painful, scientists developed fingerstick dried blood spot methods. This now allows for individuals to self test by collecting high quality at home lab specimens.
What is dried blood spot sampling and testing?
Dried blood spot or dried blood sampling (DBS) is an innovative collection technique. Small blood samples (from a finger prick) are blotted on an absorbent paper. The lab sample is then allowed to dry for shipping and analysis. The concept was introduced in 1963 by Dr. Robert Guthrie, who discovered that capillary blood, obtained from pricking the finger or heel and blotted on a filter paper, could be used to perform lab tests.
What are the benefits of using DBS vs. wet blood venipuncture sampling?
Based on research studies, here is an overview of dried blood sampling and testing benefits:
1. Greater Comfort for Patients
Dried blood test sampling as part of an at home self test kit provides for easy patient-centric care. For DBS, only a small volume of blood needs collected. Using a fingerstick method to draw a drop or two of capillary blood from the fingertip, the DBS approach doesn't require a needle in a vein of the arm. Kids not only find it less scary, but for adults and children alike, it is also less painful. Needle-phobic individuals like the finger prick self collection method because it is minimally invasive, so the patient is less anxious, and the collection procedure is executed faster and
2. Facilitates At Home Testing
With traditional approaches to blood collection, phlebotomists perform a venipuncture to collect wet blood samples, which requires in-person visits. A fingerstick DBS collection eliminates this challenge, since blood collection can be done by the patient at home without professional help. Typically, the patient orders a home lab test, then self collects the blood sample by finger prick, and mails the test to the lab for analysis. You can get one delivered by 4U Health to your home from this list of available self test kits. Moreover, parents like 4U Health's tests because they are approved for children. As an example, below you can find a link for their Covid Antibody Test that is for adults and children as young as 5-years-old.
3. Easier Shipping
Wet blood tests are transported refrigerated or frozen and must remain in cold storage to prevent bacterial growth. Strict regulations govern the transportation of liquid blood products from the collection point to the lab. On the other hand, dried blood sample collection doesn't require cold shipping or cold storage. DBS utilizes absorbent filter paper that is blotted with a tiny amount of blood. It is then left to dry and placed in a sealed pouch with a desiccant for shipping. Since the blood is dried after collection and remains stable at ambient temperatures, there is no need for cold storage or other special shipping requirements.
How to collect a finger prick dried blood spot sample?
4U Health includes PerkinElmer and Whatman DBS cards in their at home lab kits. To learn if a self collected DBS home test is a good fit for you or your child, please view the following fingerstick collection instructions video.
Related Content
Vitamin D & Coronavirus Prevention: Facts & Myths. 4U Health. Updated December 6, 2021.
5 Reasons To Keep PCR Home COVID Test Kits on Hand. 4U Health. Updated December 6, 2021.
Ditch Nose Swabs for a Home Saliva PCR Covid Test Kit. 4U Health. Updated December 6, 2021.
About 4U Health
4U Health offers at-home lab testing to help you feel like your best self. Visit us at 4uHealth.com to learn about our COVID-19 Antibody Self-Collection At Home Test Kit, explore healthy living and wellness topics, and view our full at-home lab testing menu.
If you're interested in home PCR COVID test kits to detect COVID-19 (including Omicron and its other variants), check out 4U Health's COVID-19 Active Infection Self-Collection Test. It's approved for children 5+ and adults alike. For the timeliest results, we recommend having our "just-in-case" saliva kit stocked in your medicine cabinet so you can test on your terms. Overnight shipping is included and results are typically within 24 hours of receipt by the lab.
Updated: December 6, 2021