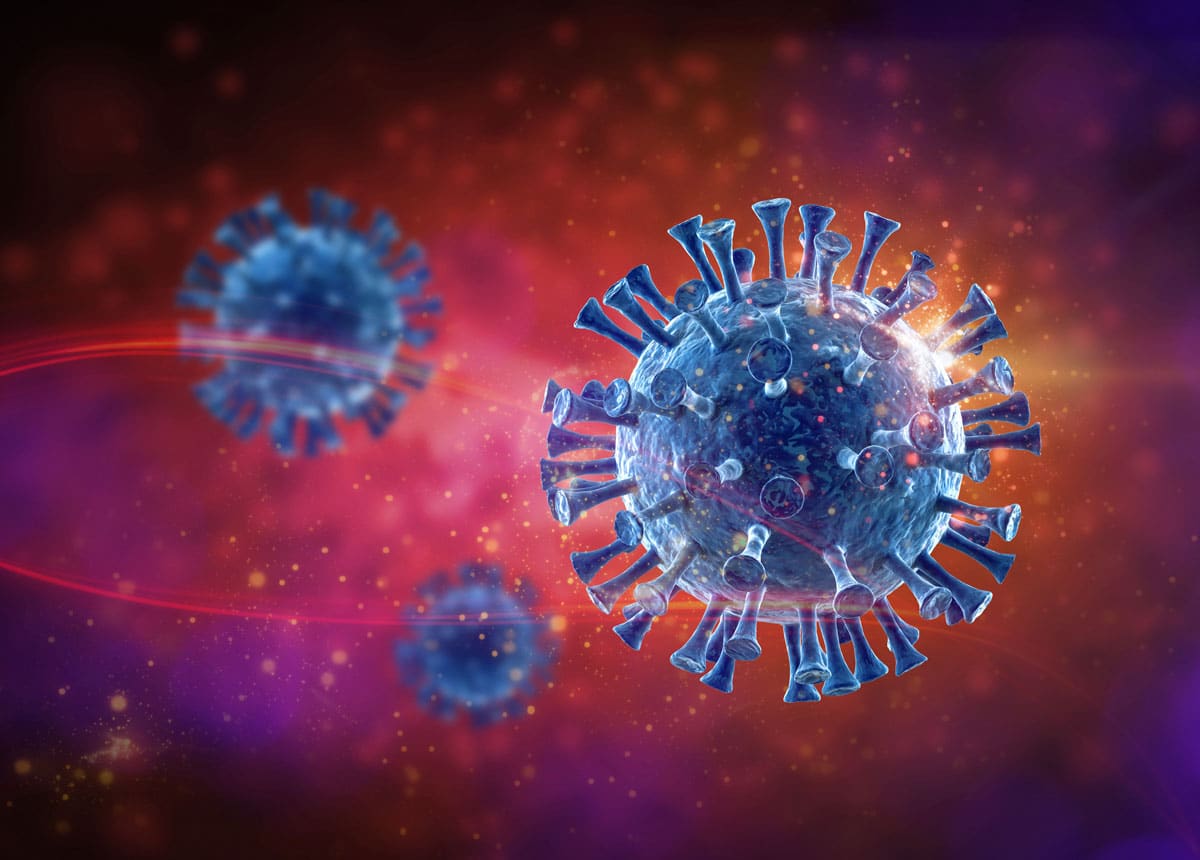 Study Findings
A small study out of South Africa published online on December 7th offered a first look at how well people immunized with Pfizer and BioNTech's vaccine might fare against the new Covid variant, Omicron. After testing Omicron against blood samples from 12 people – 6 individuals previously infected and vaccinated – and 6 individuals only vaccinated – the study found antibodies from people only having received the Pfizer jab were 41 times less effective at neutralizing the Omicron variant compared with the original virus.
For context previous variants of concern including the B.1.351 (Beta), P.1 (Gamma), and B.1.617.2 (Delta) showed substantial, but far less reductions in vaccine-induced antibodies ranging from 2.1-fold to 8.4-fold. The study findings are highly suggestive that Omicron is much better at evading vaccine protection than any variant to date, including Delta that is causing the propensity of infections in the United States.
In the study, researchers say "the results we present here with Omicron show much more extensive escape." But, "previous infection, followed by vaccination or booster is likely to increase the neutralization level and likely confer protection from severe disease in Omicron infection", they added. The study showed 5 of the 6 participants, all previously infected then subsequently vaccinated, had relatively high neutralization titers with Omicron.
Implications
The study suggests individuals previously infected with Covid-19 and who are subsequently vaccinated have a likelihood of demonstrating sustained protection against Omicron.
Otherwise, it can be dangerous to construct too much else from this small sample size non-peer-reviewed study. Although it's nice to have real data with regards to Omicron and the Pfizer vaccine, the study notably omits specimens from fully vaccinated individuals with boosters and a control group of previously infected individuals that were not subsequently vaccinated. Further study is also needed on other approved vaccines, like the Johnson & Johnson and Moderna immunizations.
Moreover, the study does not reflect actual infection with the virus. It was performed on lab specimens and not in the context of a human trial. A drop in neutralizing antibodies found in blood samples may not reflect in the real world how the variant may behave and interact with the entire immune system in the human body. Neutralizing antibodies are just a single part of protection, and do not necessarily correspond in and of themselves to vaccine effectiveness.
"The clinical implications of these important laboratory data need to be determined. It is likely that lesser vaccine-induced protection against infection and disease would be the result," said Africa Health Research Institute Executive Director Willem Hanekom in a statement. But "Importantly, most vaccinologists agree that the current vaccines will still protect against severe disease and death in the face of omicron infection. It is therefore critical that everyone should be vaccinated," Hanekom said.
Pfizer Issues Press Release on 12/08/2021 Saying Its Third Booster Shot Blocks Omicron
"Preliminary laboratory studies demonstrate that three doses of the Pfizer-BioNTech COVID-19 Vaccine neutralize the Omicron variant (B.1.1.529 lineage) while two doses show significantly reduced neutralization titers [more than a 25-fold reduction]
Data indicate that a third dose of BNT162b2 increases the neutralizing antibody titers by 25-fold compared to two doses against the Omicron variant; titers after the booster dose are comparable to titers observed after two doses against the wild-type virus which are associated with high levels of protection
As 80% of epitopes in the spike protein recognized by CD8+ T cells are not affected by the mutations in the Omicron variant, two doses may still induce protection against severe disease
The companies continue to advance the development of a variant-specific vaccine for Omicron and expect to have it available by March in the event that an adaption is needed to further increase the level and duration of protection – with no change expected to the companies' four billion dose capacity for 2022
NEW YORK & MAINZ, Germany–(BUSINESS WIRE)–Pfizer Inc. (NYSE: PFE) and BioNTech SE (Nasdaq: BNTX) today announced results from an initial laboratory study demonstrating that serum antibodies induced by the Pfizer-BioNTech COVID-19 Vaccine (BNT162b2) neutralize the SARS-CoV-2 Omicron variant after three doses. Sera obtained from vaccines one month after receiving the booster vaccination (third dose of BNT162b2 vaccine) neutralized the Omicron variant to levels that are comparable to those observed for the wild-type SARS-CoV-2 spike protein after two doses." You can see the full press release here.
Related Content
New COVID-19 Variant Facts: What We Know So Far. 4U Health. Updated December 7, 2021.
5 Reasons To Keep PCR Home COVID Test Kits on Hand. 4U Health. Updated December 6, 2021.
Ditch Nose Swabs for a Home Saliva PCR Covid Test Kit. 4U Health. Updated December 6, 2021.
About 4U Health
4U Health offers at-home lab testing to help you feel like your best self. Visit us at 4uHealth.com to learn about our COVID-19 Antibody Self-Collection At Home Test Kit, explore healthy living and wellness topics, and view our full at-home lab testing menu.
If you're interested in home PCR COVID test kits to detect COVID-19 (including Omicron and its other variants), check out 4U Health's COVID-19 Active Infection Self-Collection Test. It's approved for children 5+ and adults alike. For the timeliest results, we recommend having our "just-in-case" saliva kit stocked in your medicine cabinet so you can test on your terms. Overnight shipping is included and results are typically within 24 hours of receipt by the lab.
Resources
Updated: December 8, 2021