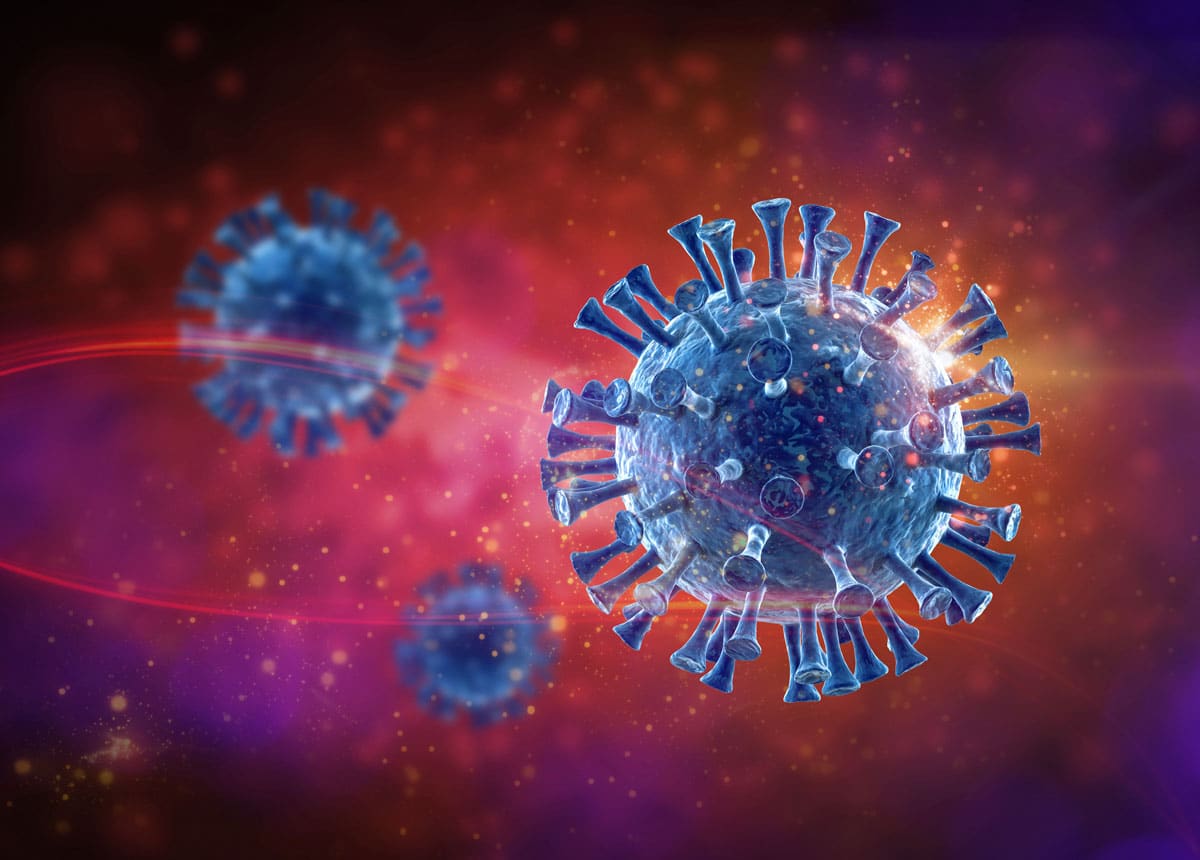 Omicron COVID-19 variant possibly looks more like the common cold.
It looks like Omicron may have caught a cold. Seriously, researchers say the Omicron variant may have acquired at least one of its mutations from another virus, more likely the common cold, or possibly even the human genome. In a new research paper posted online Thursday, the authors set out to study Omicron's 37 mutations in the variant's spike protein (6 deletion mutations, 1 insertion mutation, and 30 substitution mutations) for comparison to other SARS-CoV-2 variants. The study shows the new insertion mutation (ins214EPE) has not been seen to date in any other version of SARS-CoV-2, and is unique to Omicron. Further analysis of the newly discovered insertion mutation also reveals it shares similar genetic attributes with other viruses, including the common cold, and with the human genome.
How did Omicron mutate?
The paper proffers that Omicron picked up this newly acquired snip of genetic material from either another virus that infected the same host cells as SARS-CoV-2, or the human transcriptome of host cells infected with SARS-CoV-2. Whether acquired from the common cold, another virus, or the human genome, the new insertion mutation on the spike protein makes Omicron look "more human" according to the lead author of the study, Venky Soundararajan.
Other researchers must now determine whether Omicron's newly inserted mutation on the spike protein – with similar attributes to the human genome – will lead to a gain in function and competitive advantage compared to the Delta variant. The WHO reports in its update on Omicron that studies are underway to determine if this new insertion mutation, along with the more than 30 other mutations to the spike protein, may lead to an increase in transmissibility, an escape of our vaccines or infection-induced immunity, or an increase in severity of COVID-19 disease.
Related Content
5 Reasons To Keep PCR Home COVID Test Kits on Hand. 4U Health. Updated December 6, 2021.
Ditch Nose Swabs for a Home Saliva PCR Covid Test Kit. 4U Health. Updated December 6, 2021.
Vitamin D & Coronavirus Prevention: Facts & Myths. 4U Health. Updated December 6, 2021.
Watch this short video to learn what a Coronavirus is and how it mutates.
About 4U Health
4U Health offers at-home lab testing to help you feel like your best self. Visit us at 4uHealth.com to learn about our COVID-19 Antibody Self-Collection At Home Test Kit, explore healthy living and wellness topics, and view our full at-home lab testing menu.
If you're interested in home PCR COVID test kits to detect COVID-19 (including Omicron and its other variants), check out 4U Health's COVID-19 Active Infection Self-Collection Test. It's approved for children 5+ and adults alike. For the timeliest results, we recommend having our "just-in-case" saliva kit stocked in your medicine cabinet so you can test on your terms. Overnight shipping is included and results are typically within 24 hours of receipt by the lab.
Resources
Updated: December 6, 2021